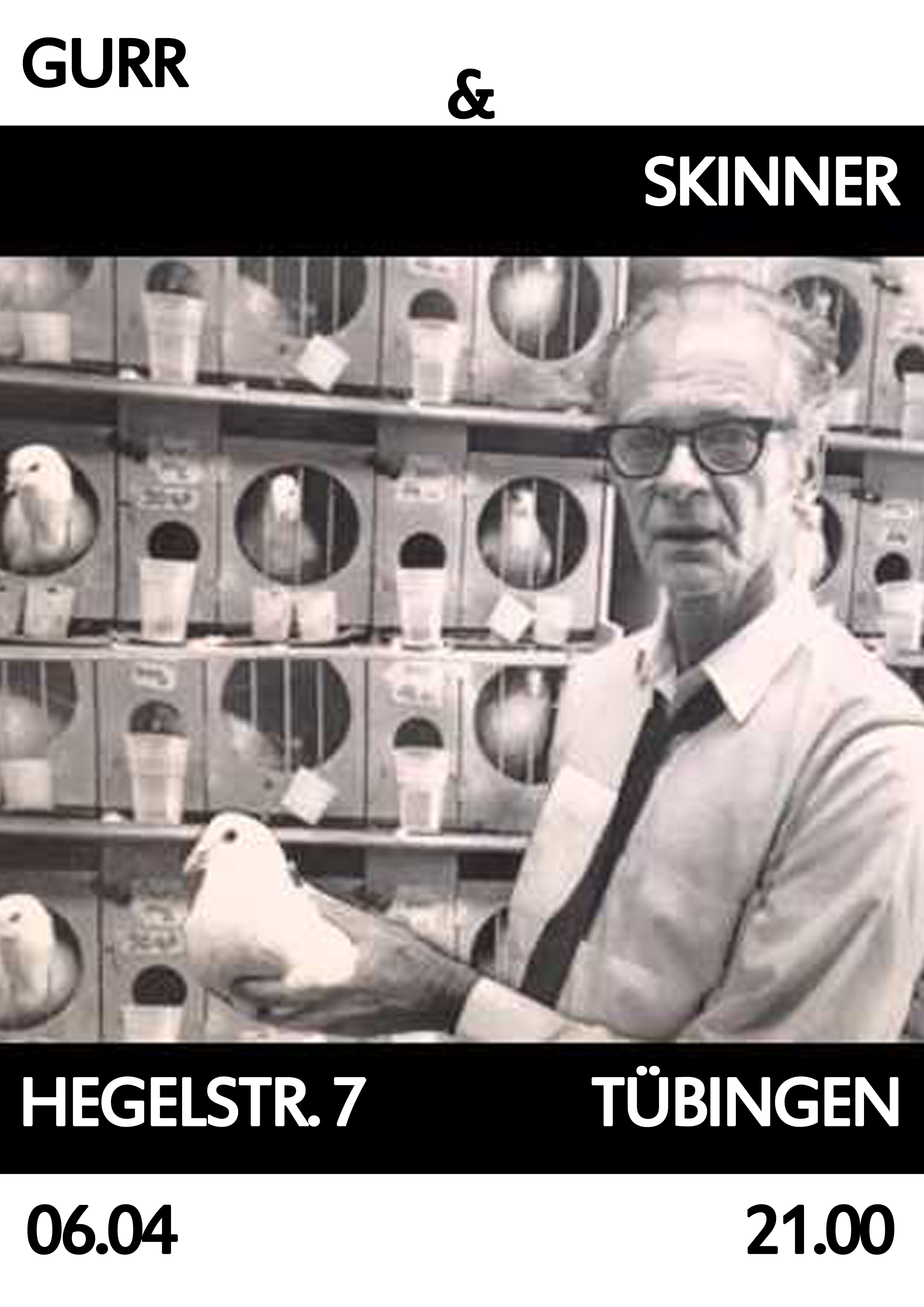 Gurr spielen wunderbar, zackigen Garagepunk, der irgendwie so gar nicht klingt, als wäre er in Berlin geboren.
Musik der Art vermutet man eher in den Staaten, ich denke da an Bands wie Bleached und Habibi.
Kurz: Unbeschwert, schönes Songwriting, seit Kurzem auf ihre EP "Furry Dreams" gebannt.
Skinner, auch zu zweit, haben sich der trashig augenzwinkernden Seite des Punkrocks verschrieben,
schreddern durch ein Set adoleszenter Anarchie.
"Gurr – A pigeon's cooing sound? A nod to the 90's Riot Grrrl movement? Somewhere between a purr and a growl, the garage rock band from Berlin sounds like a trashy 60s girl group meshed with poppy vocals in two voices and a flavor of eeriness dug out from the deep darkness that is the Berlin rocknroll bar's restroom at 5 am.
Laura Lee and Andreya Casablanca write power pop medleys that draw from 3-chord punk hymns à la Ramones and Gwen Stefani-pop tunes. From April onwards, the duo will be touring throughout Europe, bringing you the Furry Dream on Vinyl (Asset Discos / Concrete Jungle Records)"